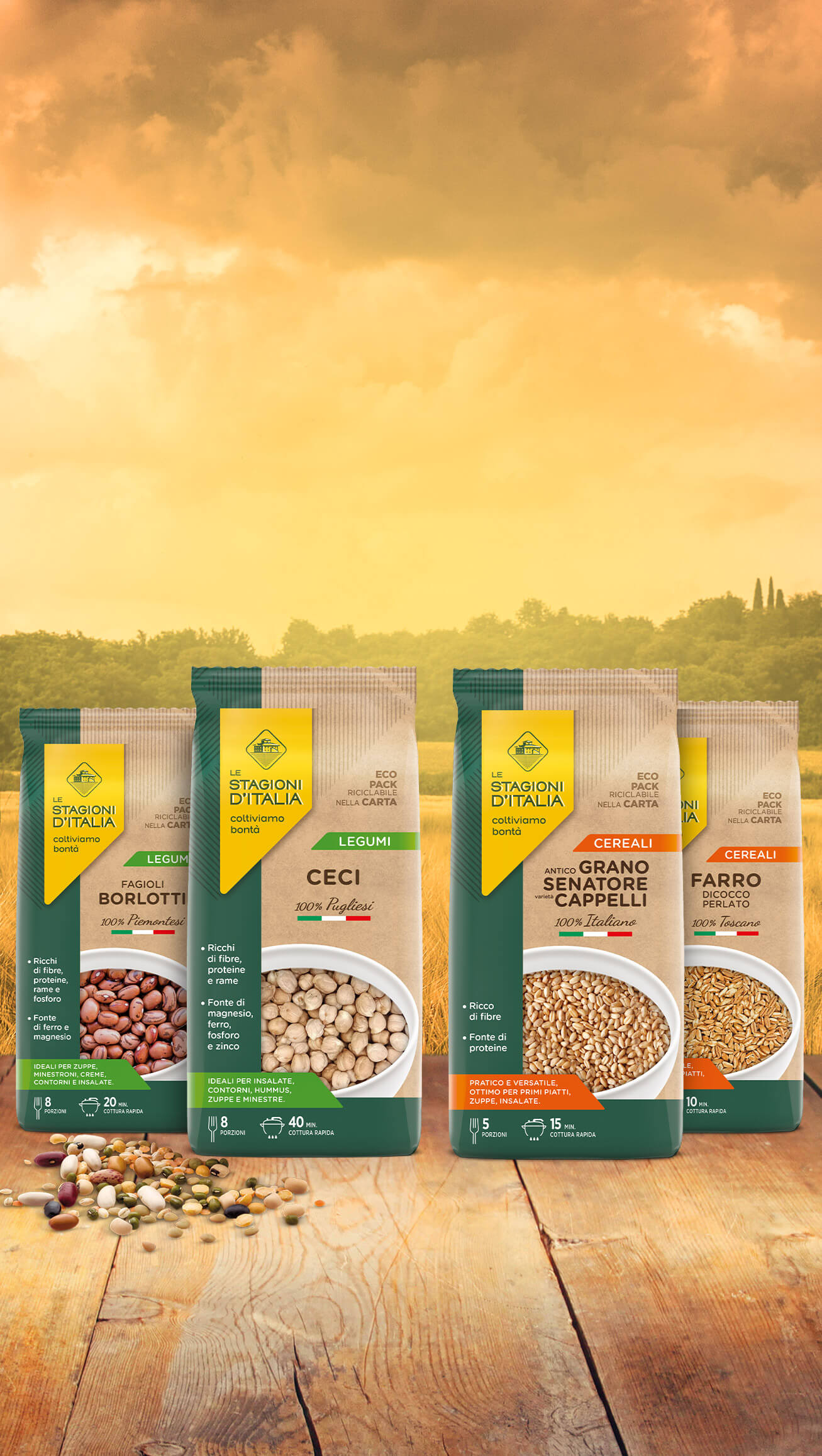 LEGUMES AND
CEREALS
The excellence of taste, a sensory journey that goes from sowing to harvest, to your table.
This is the "way of quality" that Le Stagioni d'Italia travels up to you every day, through the typical Italian products.
Our legumes are the result of a tradition that still tells the great story of Italian agriculture today.
---
Cereals have always been at the heart of our foodstuffs and they are a fundamental ingredient of the "Mediterranean diet".
They are also an essential component of clean and natural eating. Coupled with legumes, they make for quite unique dishes.