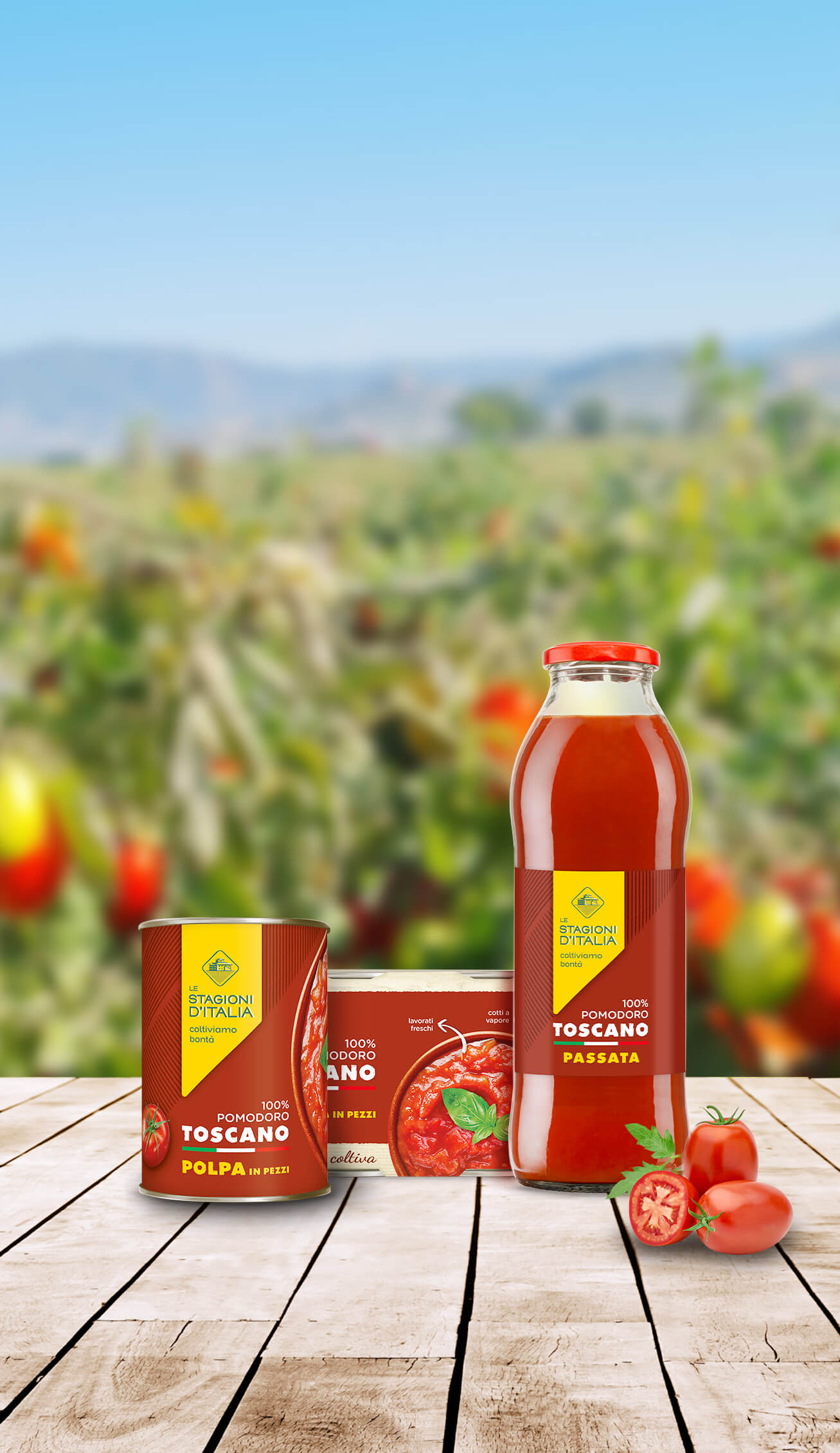 TOMATO
PUREE AND PULP
From the field to your dinner table, our short and fully traced supply chain provides an assurance of quality and operates in full respect of nature and of those who choose our tomato pulp and tomato puree.
We grow our tomatoes in Tuscany and only pick them when they're perfectly ripe. Our agronomists and farmers passionately and attentively oversee the tomatoes' growth, from their transplant all the way to their harvest. The harvest is a very important moment and is performed with special machinery that allows the farmers to make the first selection.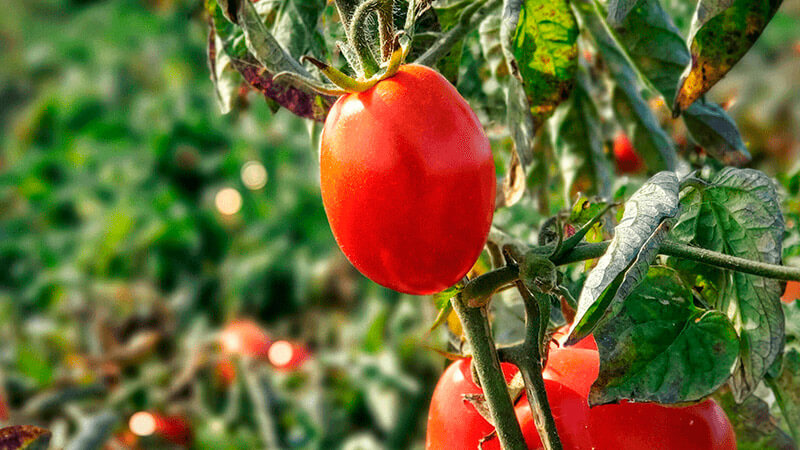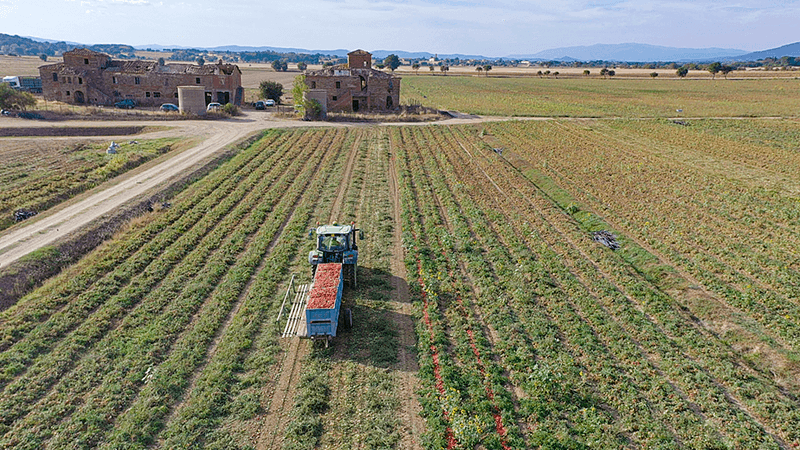 A sustainable farming practice which, after the harvest, moves on to a careful and meticulous processing phase aimed at fully preserving the tomatoes' freshness.
This skilful processing, which is respectful of the raw material, is performed at a controlled temperature that makes it possible to maintain all of the flavour and colour of fresh tomatoes.
That's why our delicate tomato puree and chunky tomato pulp have the simple and genuine taste of freshly picked tomatoes. A delicate flavour that manages to capture the essence of fresh Tuscan tomatoes which, thanks to our steam processing method, maintain all of their organoleptic properties.