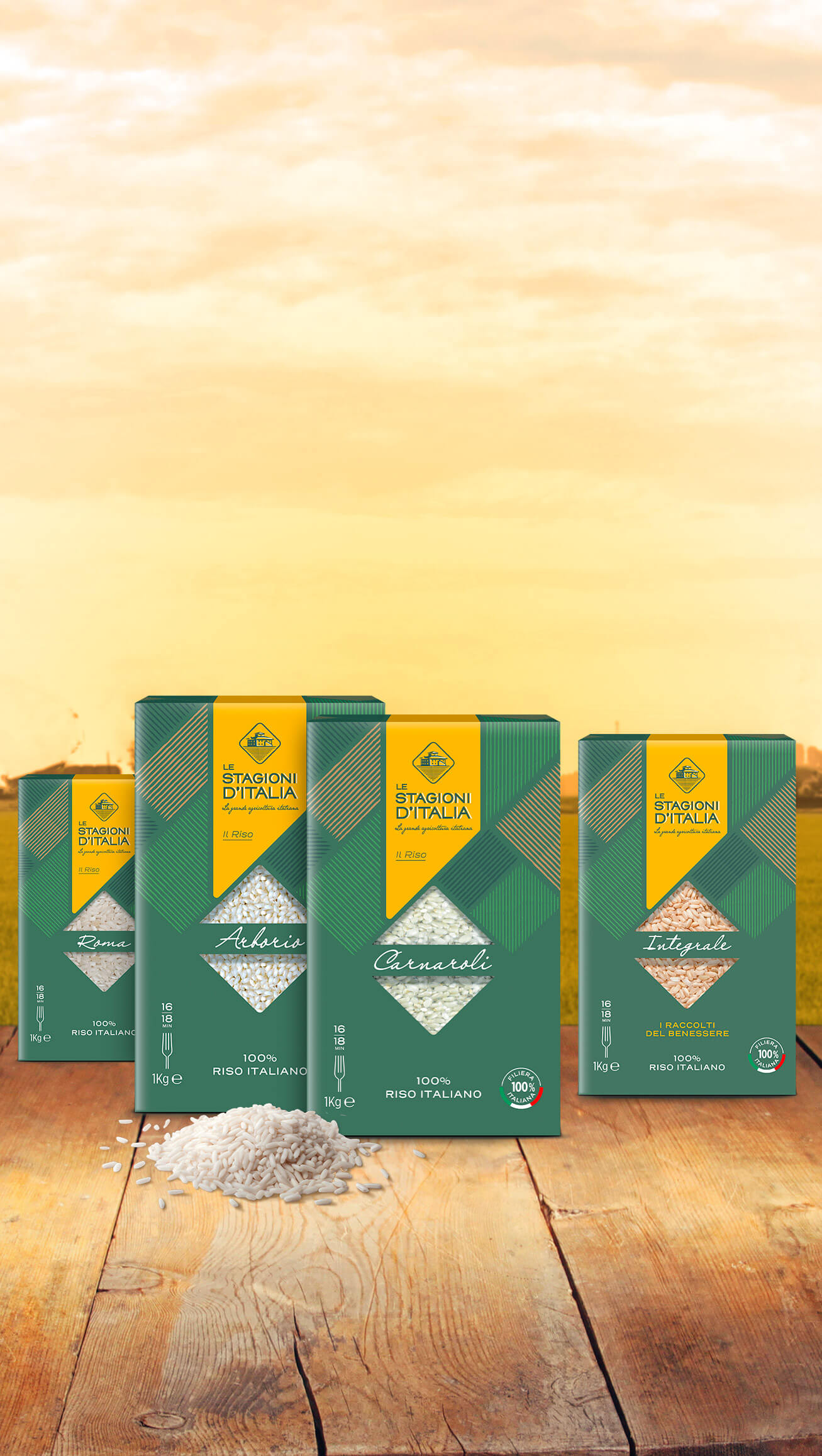 TRADITIONAL
RICE
Rice is characterized by a single, short and fully traceable supply chain.
Its rich, unique taste is the result of excellent raw materials, combined with the highest agricultural professionalism
and skilful processing techniques.
---
With the wellness product range, Le Stagioni d'Italia has taken a further step: caring for the well being
of its customers by creating two quality, healthy and tasty varieties.
---